Winning your money back on one of your orders!
How to enter?
Like and share our post on Facebook or Instagram
Follow our pages @zerogravitytrampolines
Let us know your order number in the comments or by messaging/emailing us
Enter now
For over 15 years we have been producing and designing high-quality garden trampolines
Active in everyday life

The enthusiasm for movement in children is awakened by jumping on the trampoline and helps them to develop their motor skills in the best possible way.

Busy children

Trampolining is a good change from their mobile phone. Children sleep better in the evening and wake up more rested in the morning.

Happy parents

While the children are busy playing on their trampoline in the garden, the parents can relax in peace.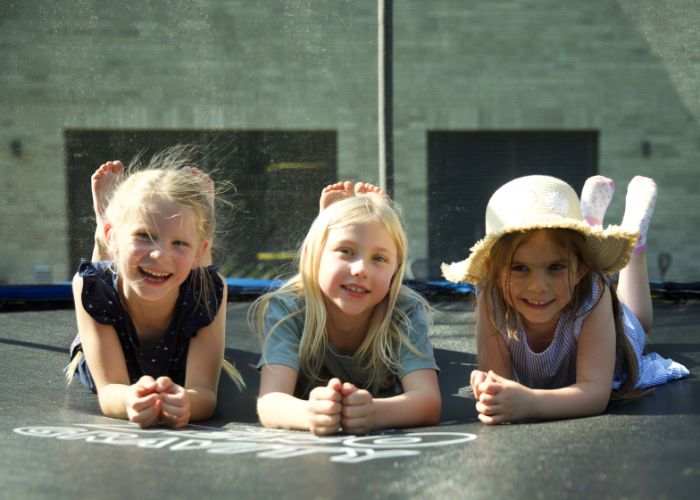 WHY JUMPING ON THE TRAMPOLINE IS GOOD FOR YOUR CHILD:
Promotion of physical activity: A trampoline is a fun way for your child to move around and improve their motor skills.
Increase in self-confidence: Your child will feel stronger and more confident as they learn new skills.
Improvement of cognitive abilities: Jumping exercises can improve balance, coordination, and responsiveness, which contributes to better cognitive development in your child.
Promoting social interaction: Children can play together and build friendships, which improves their social skills.