6ft 8ft 10ft 12ft 14ft Round Trampoline Cover in Green - Zero Gravity
Regular price

Sale price

£20.45
Free shipping from £150
28 days return policy
No minimum order value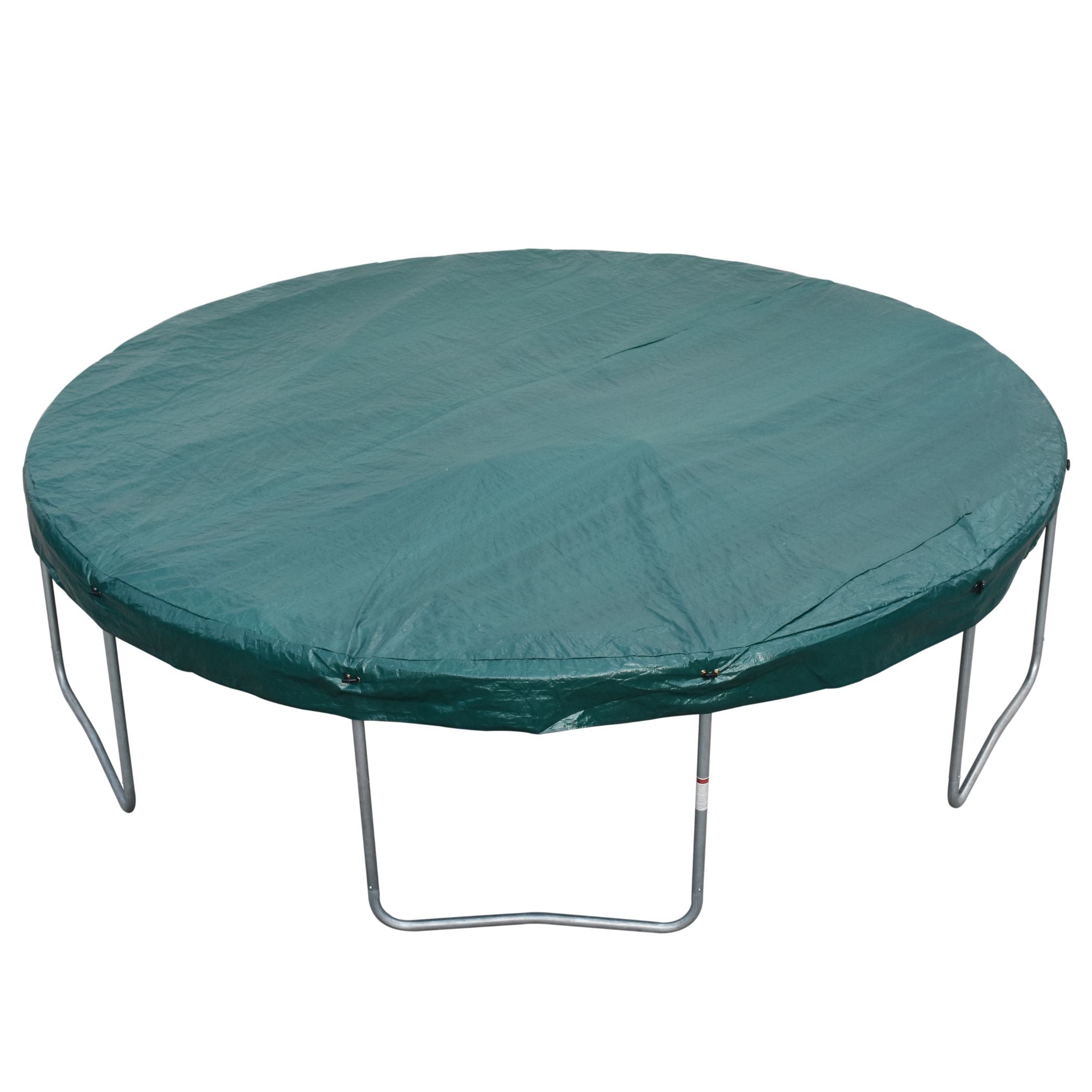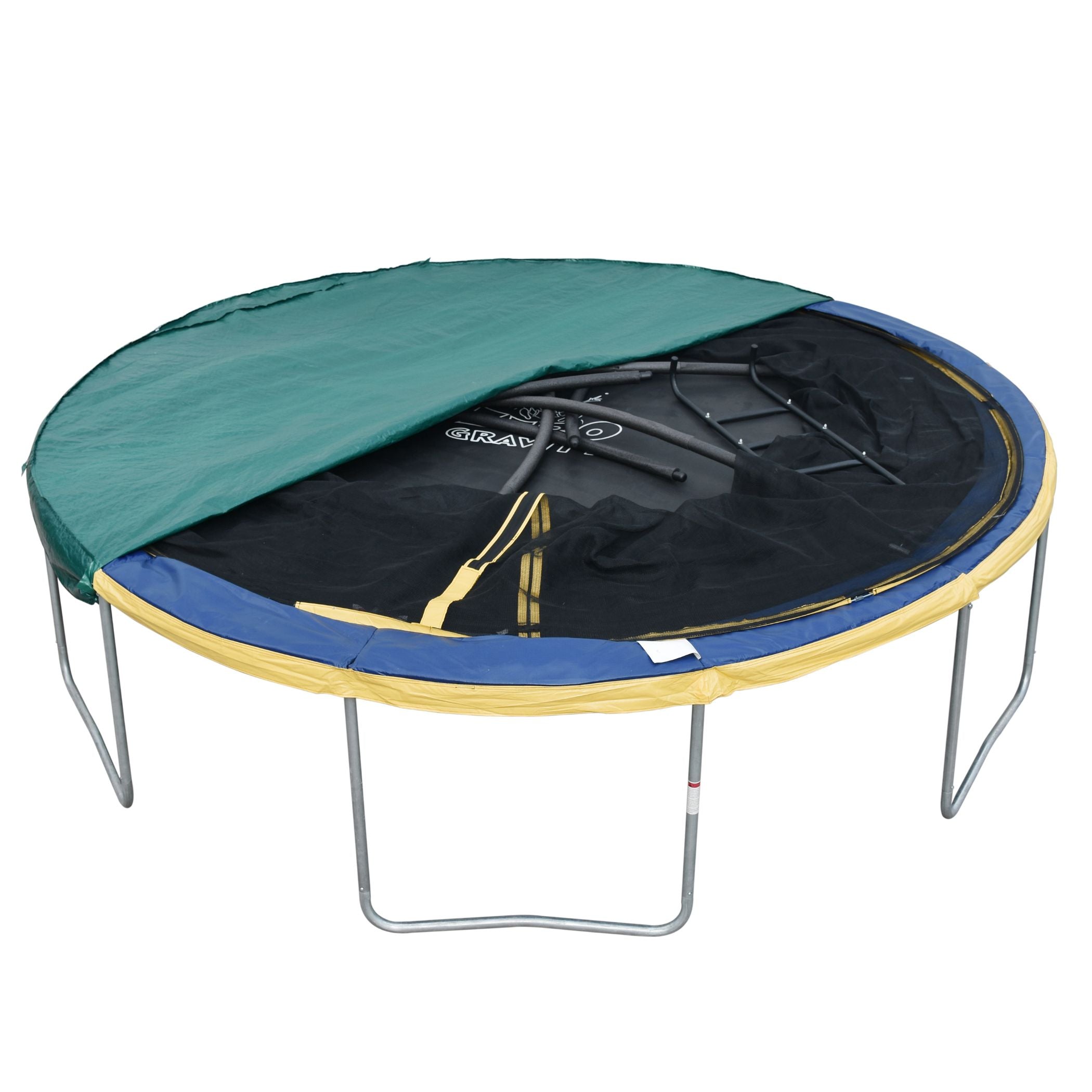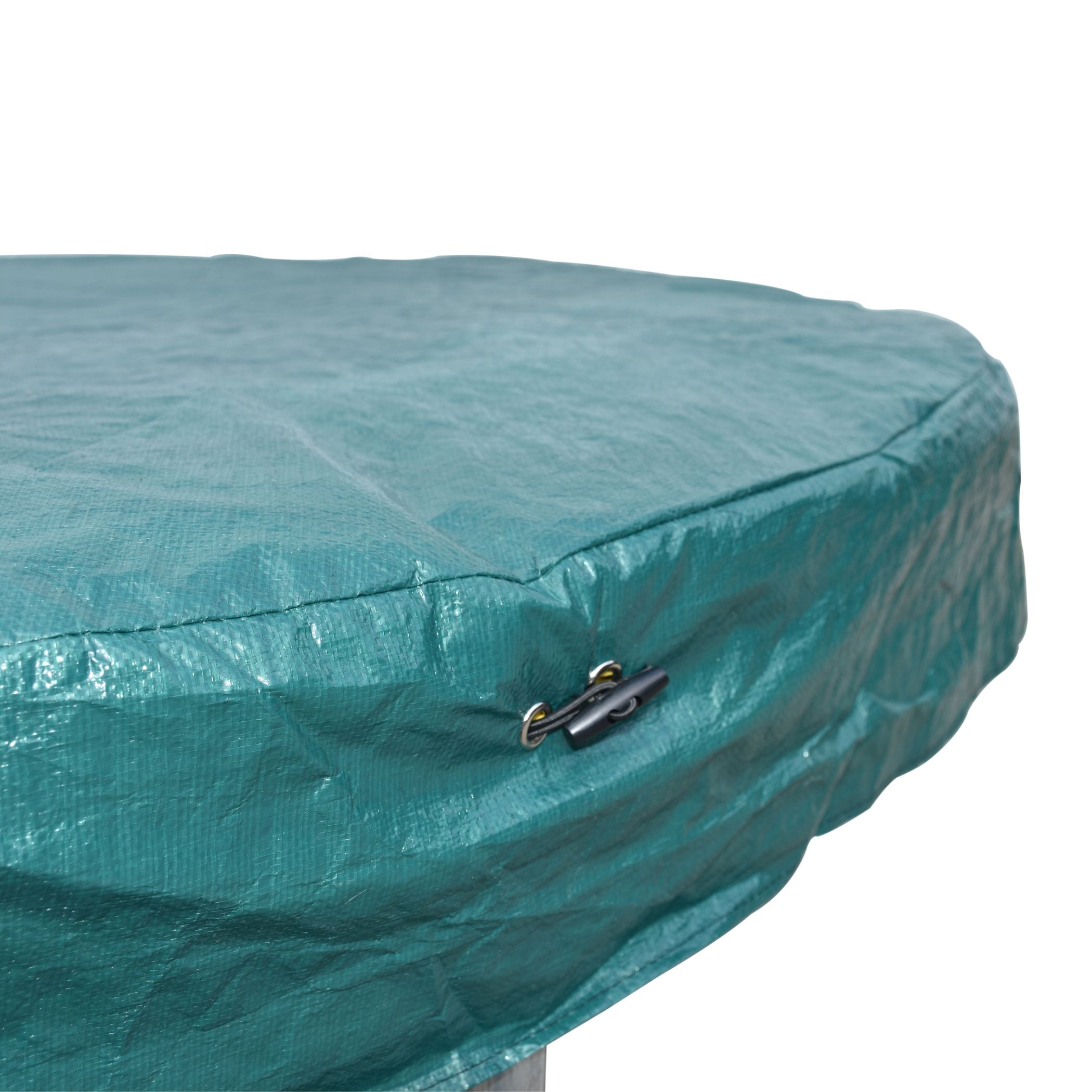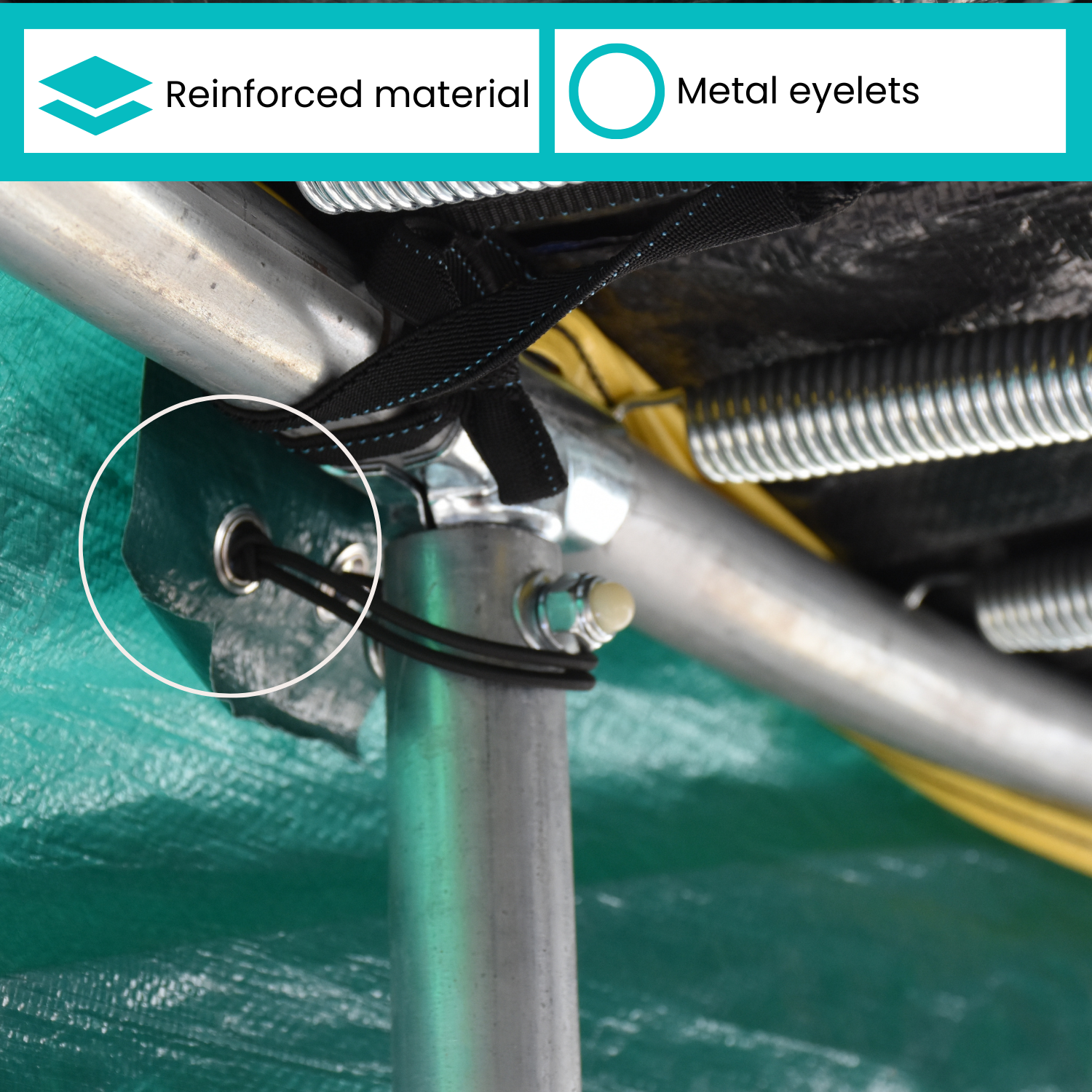 Two is Better

As specialists in trampolines, we know exactly what is important for a good trampoline cover and therefore use durable 180 g/m² polyethylene that is up to 50% thicker than other standard covers. In addition, all critical areas are reinforced with double material and metal eyelets. The fabric of our tarpaulins is extremely tear-resistant, so that falling branches and animals (e.g. cats and birds) do not pose a problem. In addition, the material used is UV-resistant and lasts forever.

Fully covered

The Zero Gravity trampoline cover protects the garden trampoline from e.g. rain, snow, hail and strong sunlight. This prevents the material of the outdoor trampoline from being damaged or wearing out earlier due to moisture or UV rays. To offer complete protection, our weather tarpaulin generously covers the entire trampoline, including the edges. In addition, all net poles including net and ladder fit easily under the cover!

Drain holes

Drain holes on the trampoline cover are small openings strategically placed in the cover's fabric. These holes serve the essential purpose of allowing water to drain off the surface of the trampoline, preventing water accumulation on the trampoline mat.

This is crucial for maintaining the trampoline's structural integrity and safety.
Our trampoline cover in the video